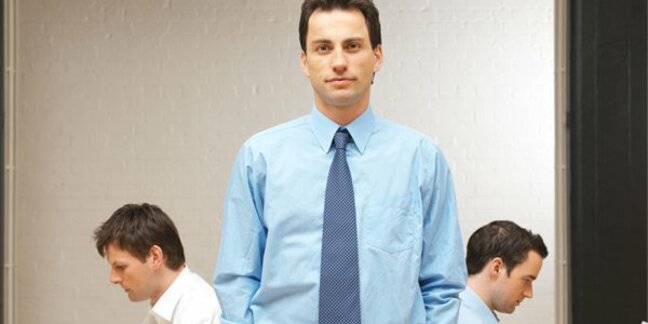 Interop 2008 We'll admit that the WAN acceleration joint Blue Coat has largely been cruising under our radar, so when the company bought its rival Packeteer for $268m last week, we did a double-take.
Being El Reg, of course, each individual take was filled with erudite contemplation. Here's a play-by-play recreation:
First take: Holy #%@ $268m?! Where'd that come from?
Second take: Hmmm, I wonder what they'll do with PacketShaper?
Yes, Packeteer's traffic management and application visibility product was on our minds. We've heard good things — and seen enough good ideas stagnate as a result of an acquisition to be concerned.
So we sat down with Blue Coat at Interop in Las Vegas today to talk about the acquisition and the integration of Packeteer.
"I need a T-Shirt that says I love PacketShaper," said Blue Coat CEO, Brian NeSmith. "We didn't buy Packeteer to change what we're doing in the WAN optimization market. What we're most interested in is PacketShaper."
PacketShaper is an appliance for optimizing WAN application performance. It can also monitor over 500 applications with Layer 7 visibility, shape traffic in real-time with QoS control, and compress applications for maximum performance. One of its key components is its application-specific support — something Blue Coat says it's eager to improve.
"What we're excited about with Packeteer is that it really strengthens what we see as our value proposition to customers," said NeSmith. "That's visibility into anything that's running inside the enterprise. We had a lot of that — but we weren't nearly as rich as Packeteer. Their application classification visibility is by most people's view the best in the world. It's got a very rich set of functionality, but frankly, it's something I think they've under-invested in over the last four years or so. We're not going to make that mistake."
NeSmith said Blue Coat will invest more cash than Packeteer has done to make the product work with more applications.
Another question remains: How'd they get all those millions to spend on an acquisition?
"We've accumulated a considerable amount of cash with no debt," said Bethany Mayer, Blue Coat's senior veep of marketing.
Fair enough. And while the WAN optimization market becomes swollen with companies such as A10 Networks, Citrix Systems and F5 Networks in the game, it's not a bad idea to concentrate on wares that can make you stand out. ®
Sponsored: How to simplify data protection on Amazon Web Services