Western Digital's VelociRaptor primes data center charge
'We'll organic our way in'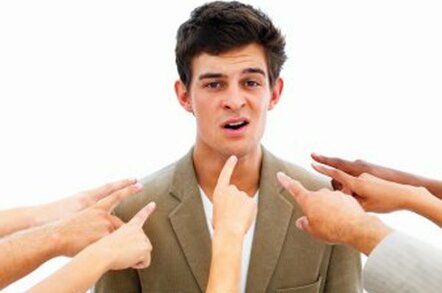 Number two hard drive supplier Western Digital, not currently an enterprise drive supplier, appears to be readying itself to ship 2.5-inch enterprise SAS drives.
Western Digital does not compete with Seagate for high-performance enterprise disk drives. But with the emergence of serial-attached SCSI (SAS) it has a way to do this and aims, judging by its third quarter results earnings call transcript, to do so with 2.5-inch drives. The company has just announced a high-performance 2.5-inch drive, the VelociRaptor, which is shipped inside a 3.5-inch chassis and which is targeted at high-performance (gaming) PC and workstation applications.
During the earnings call Richard Kugele, an analyst from Needham & Co., asked this question: "... to follow-up on your prepared comments there on the VelociRaptor ... unlike the previous Raptor which had been somewhat more of a niche product accepted by the high performance community, this one really is an enterprise 2.5-inch in a 3.5-inch clothing. Can you just talk about how much of a leap it is to take this product and actually make it a 2.5-inch enterprise class SASS for example, or the next leap in technology to get it to be a pure play enterprise?"
John Coyne, WD's president and CEO answered: "... the product is a very significant demonstration of our continued momentum in technology deployment, offering as it does a leading areal density in the industry today. You are correct; we are selling it in the 3.5-inch clothing, targeted specifically at the high performance workstation and the high energy gaming environment, where the Raptor has established a very powerful brand position for us."
"However, as a 2.5-inch drive, it is also targeted at the blade server market in that SATA drives plug into SAS. So we expect to see some significant opportunity there. As to the rest of your question, you know we never announce product until it is [shipping in bulk]."
No denial and no confirmation but, we think, a clear hint affirming the intention.