Asus to spin off Eee product line?
Independent brand
Asus is said to be pondering a new lease of life for its Eee PC and other Eee-brand hardware: as a subsidiary company. It's also preparing an 11in laptop too, other moles claim.
News of the notion is vague, but the motivation, attributed to unnamed industry sources by DigiTimes, is to take the brand "out of the low-cost market".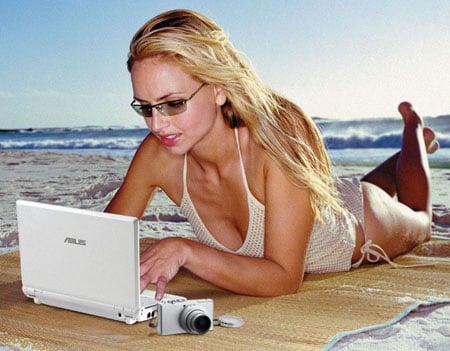 Asus Eee PC and friend: set to be spun off?
Except, of course, that's the whole point of the Eee. In any case, the downward drift in notebook prices means the low-cost segment will increasingly become the mainstream, not a segment in its own right, so the brand will shift no matter what Asus does.
Still, the claim ties in with other reports that 10in and 11in Eee PCs are on their way and will be with us by the end of the year - as should Eee desktops, monitors and even an HDTV.
With the Eee PC line expanding beyond its Small, Cheap Computer™ roots, and the broadening of the brand to take in other types of technology, a spin-off makes more sense in this context than as a response to the current model's pricing.
Related Reviews
Eee PC 900
Eee PC 701