Satyam ups the ante for World Cup tech
1966 and all that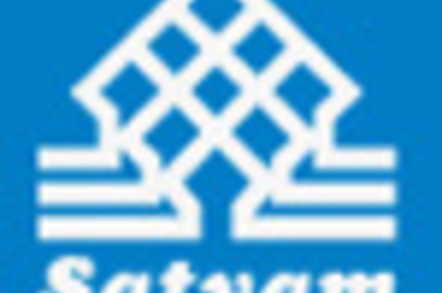 Satyam hopes to kick its way into Europeans' affections through a services deal it struck with Fifa last year.
The India-based services provider signed up as Official IT Services Provider to the 2010 and 2014 FIFA World Cups last November, ensuring its name will be plastered all over the tournaments alongside mega brands such as McDonalds and Coca Cola.
Speaking in Hyderabad today, Hari Thalapalli, Satyam's chief marketing officer, said the company had not pushed its brand hard in the past. This is hardly surprising, as the bulk of its business has been in the US and American consumers have not shown much of a warm and fuzzy feeling towards foreign companies, especially ones they're convinced rightly or wrongly are sending "their" jobs overseas.
However, said Thalapalli, as Satyam expands its non-US business, particularly in continental Europe and Latin America, and attempts to position itself as a consulting firm rather than an offshore IT shop: "We recognised we need to have something that would put us into the minds of people."
Thalapalli could not offer much in the way of detail about the deal – but then again, this is the notoriously opaque world of soccer's governing body .
But, he said, as well as handling all the backend IT services for the tournaments, including event and facilities management, the company hopes to be able to "transform" the way the viewer experiences the game. The most visible example of this will be through the serving up of stats and other historical information. This would play to the company's background in data management and warehousing, if not in sports itself.
This, of course, sounds ominous to the sort of fan who'd rather turn the sound off rather than put up with an intrusive commentator, never mind stats-spouting commentators and graphics.
Even more alarming for traditionalists, Thalapalli said the firm would serve up instantaneous "what if" analysis. For example, CGI renditions of what would have happened if a player had taken a free kick at a slightly different angle. This sounds like a real recipe for trouble and frustration. Then again, it'll be illuminating for England fans to see what could happen if the team had actually practiced spot kicks in the run-up to the tournament.
Satyam faces something of a handicap in that real football is not a big deal in either the US – its current biggest market – or in India, its home country. Thalapalli rejected the suggestion that the company should have cut its teeth on a game with less exposure. Perhaps English cricket? He said the firm hopes to parlay its experience with football quickly into other sports, such as tennis.
At least as far as India is concerned, the company is looking to drum up interest in the beautiful game, with the company looking to sponsor competitions between teams at university level, and indeed between the universities and colleges that provide the 15,000 new graduates the firm recruits every year. ®