MSI to waft Wind Westward in June
Another Eee PC rival announced
MSI has formally unwrapped its attempt to storm into the Small, Cheap Computer™ market: the perhaps unfortunately named Wind.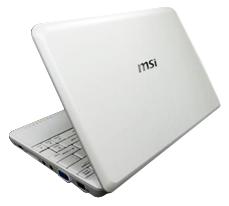 MSI's Wind: nudging toward notebook size
Due to ship in June, the Wind will blow in with a choice of Windows XP or Linux to run on its selection of 8.9in and 10in LED-backlit display options. MSI mentioned a screen resolution of 1024 x 600, presumably the pixel count of both sizes of display.
Highlighting what it claimed were rival offerings' "compromised memory capacities", MSI said the Wind would ship with a 2.5in 80GB hard drive as standard.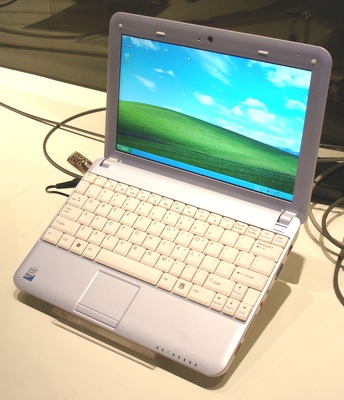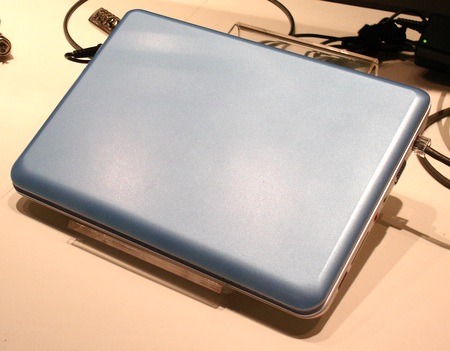 MSI's Wind at Intel Developer Forum
That, along with the screen size, takes the Wind's weight up to 1kg, MSI admitted, but that does include a 1.3-megapixel webcam and Bluetooth 2.0. It has a keyboard that's the same as the one used in the company's larger notebook, MSI said. It's safe to assume it'll have at least 802.11b/g Wi-Fi and 10/100Mb/s Ethernet too.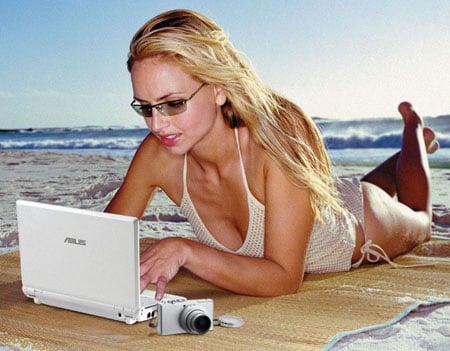 Asus Eee PC and friend: troubled by the Wind?
"The keyboard not only has great texture," MSI chirped, "it also has increased space between the keys, allowing for a comfortable typing experience."
MSI didn't say anything else about the Wind's specs, but the June release window means it's almost certainly going to be powered by Intel's upcoming 'Diamondville' Atom processor - the member of the new chip family aimed at small laptops and desktops rather than handhelds.
Related Reviews
Apple MacBook Air
Toshiba Portégé R500
Maxdata Belinea s.book 1
Asus Eee PC 701