Ripping a USB cable in half is an achievement, but your friends will be even more impressed when they discover it still performs data transfers.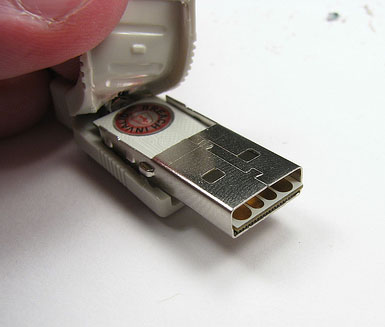 Evil Mad Science Laboratories' inserted a flash drive into the USB jack
The sawed-off USB key features in the Evil Mad Science Laboratories' (EMSL) online IT destruction bible, which provides all sorts of bizarre IT-esque walkthroughs ranging from USB cables to Cyborg Jack-o-lanterns.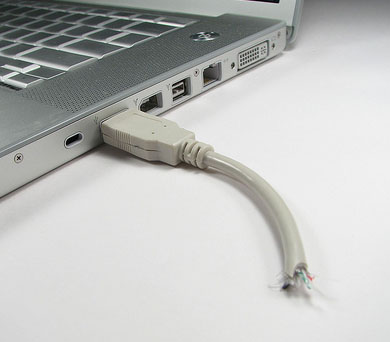 The dog finally let go of the USB cable
The USB cable walkthrough describes how a 'technician' at EMSL used a hobby knife to cut around the plastic surrounding the USB cable's metal jack, before prising it open and slotting in 1GB KingMax flash drive.
By putting the flash drive inside the cable's jack, the user is still able to save information to the flash drive. But users will be dumbstruck as to where the USB cable is actually storing data. For about five minutes, anyway.
To rip the cable in half you'll probably need to use a knife, unless you're feeling particularly strong. But make sure you leave lots of wires poking out the end to give the cable that truly menacing look.
Sponsored: How to simplify data protection on Amazon Web Services