Sony Ericsson Walkman W380i budget music phone
Less iPhone killer, more Shuffle worrier
With no flash, murky conditions or poorly lit indoors situations will yield very poor pictures with lots of noise. The camera interface does offer some basic adjustment options, but the camera isn't high on the priority list here. However, the W380i does let you upload images to a Blogger account straight after snapping.
Sony Ericsson has included a decent standard set of features for a lower-end handset. It's nifty TrackID software is present, enabling you to identify music you hear around you or on the radio with a few quick button presses.
Email and attachments are supported, and there's a web browser on board. Although limited by GPRS/Edge speeds, it has a Google search facility on the launch page to help you along. The W380i also has an RSS reader, enabling you to subscribe to regular updates from your favourite websites or blogs without the having to use the browser.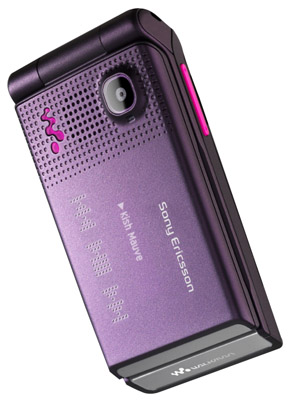 The 1.3-megapixel shooter is entry-level these days
The customary selection of organiser tools are present, along with three quite playable games: Extreme Air Snowboarding, QuadraPop and The SIMs 2.
You can expect a reasonably good battery performance from the W380i. Sony Ericsson claims a standby time of up to 300 hours, or talktime of up to seven hours. These figures don't include copious use of the Walkman player, which will increase the frequency with which you have to recharge. With average phone usage and a smattering of music playback, we had to reach for the charger after two to three days. So, not an exceptional, but decent battery life. Call quality was up to standard, too, with no problems – it was consistent and reliably good.
Verdict
Most people who fancy a Walkman phone will want it for its music player, and on this score the Sony Ericsson W380i delivers the goods. Its competitive price tag means there are compromises on the feature front – most notably its less-than-impressive camera capabilities and lack of 3G.
You might also expect cheap, plasticky materials for such a low-cost clamshell, but Sony Ericsson has at least managed to give the W380i a twist of design brio to lift its look above the run-of-the-mill. Its external controls and screen combo make it practical as well as eye-catching.
The W380i is an attractive package for music mobile buyers on a tight budget. Sure, it has its limitations, but its music playback performance is most definitely still on the money.

Sony Ericsson Walkman W380i budget music phone
Less iPhone killer than Shuffle worrier, the W380i delivers good looks and a fine audio performance at a budget price.
Price:
Contract: free; Pre-pay: £70-£80; Unlocked: £160 RRP