Dell readies Asus Eee PC, HP Mini-Note rival
Contract manufacturer mole spills beans
An unnamed executive at Taiwanese contract manufacturer Compal has coughed to constructing an Eee PC rival for PC giant Dell.
Due to ship in June, the machine full specs are not known. But the stated release timeframe is a clear clue to the sub-notebook's use of Intel's upcoming 'Diamondville' Atom processor.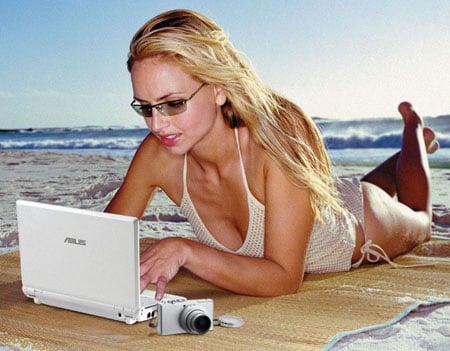 Asus Eee PC and friend: room on that mat for Michael Dell too?
According to the mole, cited by the Dow Jones newswire, Compal will be punching out 200,000 to 300,000 of the wee Dell laptops each month.
Asus is believed to have sold over 1m Eees since the ground-breaking mini computer went on sale in October 2007. That's roughly 167,000 a month, so Dell is clearly anticipating strong demand for its machine going forward. There's certainly been demand for the Asus product, though supply has frequently failed to meet it.
Yesterday, HP announced its own would-be Eee beater, the $500 2133 Mini-Note. Unlike the Dell machine, the HP is powered by VIA's C7-M processor, presumably chosen to allow HP to ship the machine well ahead of the all the Atom-based machines coming in June. Asus, it's claimed, is also avoiding Atom, in the short-term at least, for a similar reason.
Sponsored: Beyond the Data Frontier