Verari spins ultra-dense networked storage blade
Unified NAS/iSCSI appliance with 24TB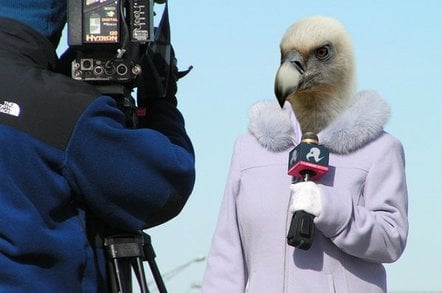 Blade system vendor Verari Systems will soon release a massively dense unified NAS/iSCSI storage blade.
Verari's new SB5165XL StorageServer appliance consists of a SB1165 controller blade and up to two 12TB disk blades, for a maximum capacity of 24TB with RAID 6 protection.
The 1U vertical blades are built for Verari's BladeRack 2XL chassis, which has 72 slots. A fully populated chassis holds 48 storage blades and 24 controllers. That's a potential 576TB in one chassis the size of two data center floor tiles.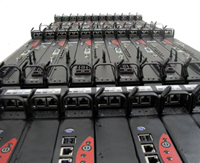 Verari says it combines network-attached storage (NAS) file services and iSCSI block storage capabilities into the appliance. StorageServers can connect to any server in the chassis, with multiple servers sharing the storage.
The company also sells a containerized Verari FOREST data centre which can house 12PB of capacity with StorageServers.
Verari is pitching the appliance at Web 2.0 companies, social networking sites, and media archiving types.
StorageServer is expected to be available in May, for a going price of $36,000. The BladeRack 2XL chassis starts at about $17,700. ®