Tag Heuer handset pictures leaked on web
About time
Pictures have emerged of the first mobile handset phone designed for high-end timepiece manufacturer Tag Heuer.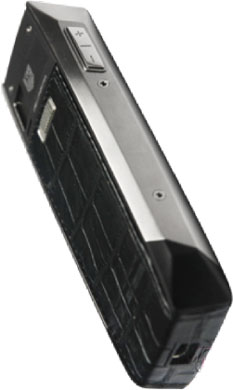 Tag Heuer's Meridiist has a 1.9in screen and two-megapixel camera
The company announced back in November 2007 that it would be designing its own handset, following in the footsteps of rival fashion houses Prada, Armani and Ted Baker – which have all created branded phones.
Tag's offering is rumoured to be called the Meridiist and has been manufactured by French phone maker Modelabs. The device houses a 1.9in screen, which can display images snapped on the phone's two-megapixel camera.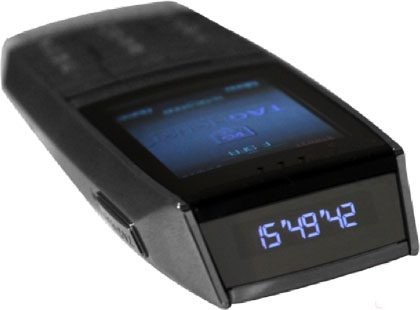 A second display is built in
A secondary screen runs across the top of the handset and can be used to display the date or time, which could be handy if you've lost your Tag Heuer watch.
The Meridiist is shown with a number of alternative backing cover options, including black rubber, red leather and crocodile skin. Images, supposedly of the phone's operating system, have also cropped up online at French-language site Journal Du Geek.
It's thought Tag Heuer's Meridiist will cost up to €3900 (£3100/$6200). A potential release date hasn't surfaced yet, but Tag said back in November that it hoped to release the phone in the second half of 2008.
Sponsored: Becoming a Pragmatic Security Leader