Nokia confirms 'iPhone killer' handset in pipeline
Codename 'Tube'
Nokia has confirmed that it's developing a touchscreen-equipped handset to take on the Apple iPhone, and has shown off pictures of the upcoming phone to drooling onlookers.
The Finnish giant's handset is codenamed 'Tube', and Tom Libretto, VP of Forum Nokia, said the device will be the company's "first touch device".
Libretto remained unsurprisingly coy about the full array of features the Tube will offer. Aside from confirming that the Nokia handset will be entirely touch operated, he added that it will also support Java – something which the iPhone doesn't yet officially support - and will allow photos to be uploaded to the web.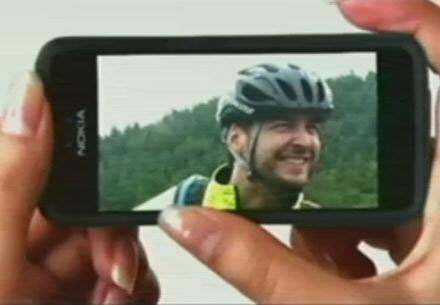 Nokia's 'Tube': iPhone-alike
Given the codename, it's fair to suggest Nokia sees it as a mobile video platform. And with the DVB-H mobile digital TV standard now starting to gain momentum, Tube will probably be a handheld telly too.
Several pictures of the handset have already appeared online, which were taken from a Nokia presentation given at a recent Evans Data developer conference held in California. The device looks like the iPhone's long lost twin, except for a Nokia logo stuck underneath the handset's earpiece. The Tube's display doesn't look as wide as the iPhone's, but appearances can be deceptive. Nokia's design also lacks the iPhone's 'home' button.
Unconfirmed reports suggest Nokia's would-be iPhone killer will run on the Symbian S60 platform.
Nokia hasn't said when the Tube will be available, or how much it will cost.