XtremeData swaps precious modily fluids between FPGAs and Xeons
Preps data warehouse appliance too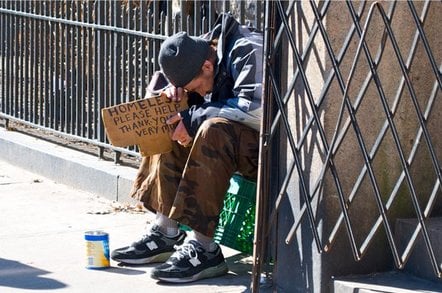 IDF FPGAs sitting in Xeon sockets. Boring, right? Well, not if you meet the XtremeData crew who tell us they party to the Xtreme every chance they get. As we understand it, that means drinking a six-pack while watching Monte Carlo simulations.
The boys from XtremeData – if a woman works at the company we'll be shocked – were here at IDF in Shanghai to show off their Xeon helpers. The company teams with Altera to produce FPGAs (field programmable gate arrays) that nestle right into Xeon sockets, providing a massive boost for certain high performance computing applications.
One of the knocks around these types of accelerators is the software work needed to divide code between the main processors and the co-processors. But the XtremeData dudes are very moved by Intel's QuickAssist, saying that code written via the abstraction technology can hop between the CPU and FPGA without modification.
That's just what customers in the oil and gas, financial services, life sciences and media industries want to hear as they try to figure out how much work it will take to port in-house software onto FPGAs.
At the show, XtremeData urged us to witness its XD2000i family of products, which boast three of Altera's Stratix III FPGAs. One of the FPGAs handles the basic management and communications jobs, while the other two go at applications. We're told that the three-chip approach lets customers re-tool their FPGAs in-server without rebooting the box.
And, in fact, a demonstration showed the Xeon boards handling a European options Monte Carlo simulation using the XtremeRNG random number generator library, re-targeting work between the CPU and accelerators with ease. On many applications, XtremeData claims a 10x performance boost through the FPGAs, although this simulation ran many times faster than that and did so while handing double-precision floating point operations.
Other companies such as DRC and Nallatech make similar products. Nallatech was here demonstrating a three-chip unit as well. Both DRC and Nallatech partner with FPGA maker Xilinx.
One nice touch offered by XtremeData and Nallatech are modules that let customers tweak their FPGA units to fit in different sockets.
AMD once enjoyed a stranglehold on the FPGA co-processor race thanks to its more open stance. Intel, however, caved to the pressure and now lets partners hit up its sockets and front side bus.
XtremeData plans to have similar FGPAs that deal with Intel's upcoming Nehalem family of chips. The speedy Intel chips will ship later this year, and then XtremeData will follow in early 2009 with hardware that makes use of Intel's new QuickPath interconnect.
One nice aspect about combining these FPGAs with CPUs comes from an overall power savings, since the FPGAs need just a fraction of general purpose CPU power.
Looking forward, XtremeData plans to enter the data warehouse market by selling an appliance based on its FPGAs, so the likes of Teradata, Netezza, HP, IBM and Datallegro can expect more competition.
"The XtremeDB is built from PostgreSQL – a full-featured, open-source RDBMS, that has been re-engineered by XDI," the company says in a newsletter. "All of the front-end PostgreSQL interfaces have been maintained intact and the back-end execution engine has been transformed to leverage the shared-nothing parallel cluster environment with FPGA acceleration."
It claims to achieve 1TB/min of sustained SQL query throughput.
XtremeData's VLDB Analytics Appliance has been designed with a sharp focus on accelerating the large time-consuming tasks in the Decision Support Systems (DSS) marketplace. Although postgreSQL is full-featured RDBMS, XtremeData has not set out to provide generic, across-the-board, SQL acceleration. Attempting such broad acceleration is futile, we felt, since in the end, the solution will tend to converge to the lowest-common denominator: a lower-performance, generic, but broad solution, such as Oracle-RAC.

The XtremeData Appliance is targeted at large databases and complex, long-running individual queries. We have designed our system to address the major bottlenecks in data warehouse analytics: Full table scans with large multi-table Joins, and Aggregations qualified with GroupBy and OrderBy clauses. The XDI Appliance is extremely efficient at dynamic data partitioning and dynamic data re-distribution between Nodes. All data buffer management and movement is performed in parallel with SQL processing at 1TB/min, without consuming valuable CPU cycles.
We're told that building a database appliance was the company's original goal and that this system will receive more public play in the coming year. ®