Sony's dinky camcorder sets the bar
Size zero films
Sony has unveiled a sexy titanium-clad camcorder, which the electronics giant claims is the world's smallest, slimmest and lightest 1920 x 1080 resolution camcorder available.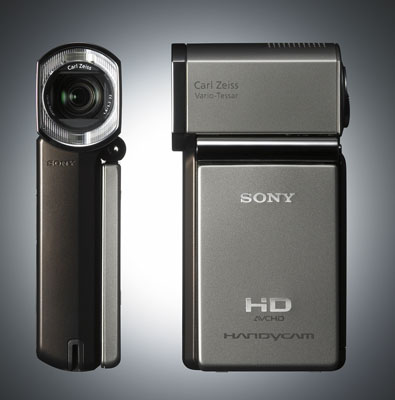 Sony's HDR-TG3E camcorder: small, light and slim
The Handycam HDR-TG3E measures about 33 x 119 x 63mm, dimensions that Sony claims allows the camcorder to slip "effortlessly" into a purse, bag or jacket pocket. The TG3E's pure titanium body, another world's first for a camcorder, should also mean the device is lightweight and tough enough to withstand scratches and scrapes.
Video is recorded onto Sony's Memory Stick Pro Duo cards and a 4GB capacity stick is supplied. Footage can then be watched on the camcorder's 2.7in LCD touchscreen, alongside 5.1 channel surround sound.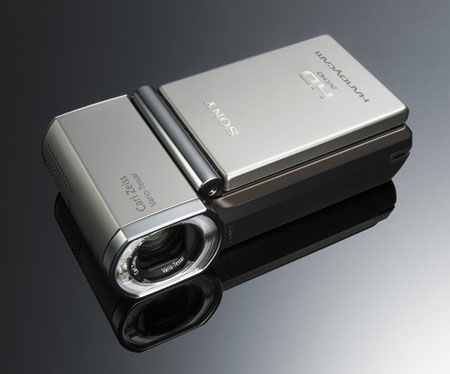 A 2.7in LCD touchscreen is built in
You won't need to carry a separate compact camera to snap stills though, because the TG3E captures four-megapixel images through a dedicated image mode. Stills can also be captured at 2.3 megapixels whilst video is being shot.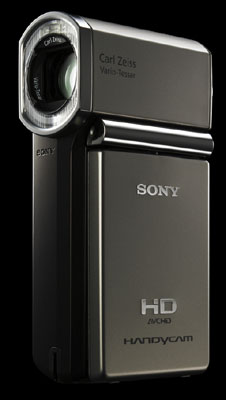 Still images and video can be simultaneously captured
Like many of Sony's compact cameras, the TG3E includes intelligent face recognition – allowing the camcorder to detect up to eight faces in one scene and adjust, say, the focus, exposure and colour balance accordingly.
The camcorder can also be combined with Sony's optional GPS unit, allowing you to tag where photos and videos were shot on a PC-based map.
Sony's Handycam HDR-TG3E will be available in the US next month for around $900 (£450/€500). A European release date hasn't been given yet.