Rock rolls out 12in, 1kg sub-notebook
MacBook Air beater?
UK notebook specialist Rock has begun punting an alternative to Apple's MacBook Air and Toshiba's Portégé R500: a 12in Windows Vista-running laptop that weighs just a kilo.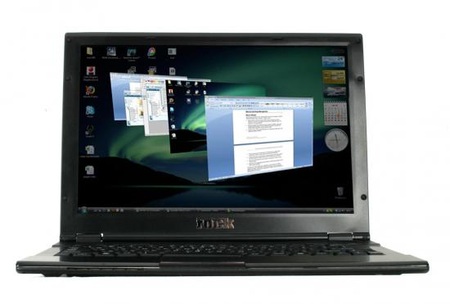 Rock's Pegasus P210: ultra-portable
The Pegasus P210 is based on Intel's A110 processor, last year's precursor to the Atom CPU family launched at Intel Developer Forum this week. Clocked at 800MHz, the A110 is essentially a 'Dothan' Pentium M processor circa 2004.
Rock's paired the chip with 1GB of 667MHz DDR 2 - though the P210's frontside bus is only clocked to 400MHz - and an 80GB 4200rpm parallel ATA hard drive. The display has a resolution of 1280 x 800 and is driven by Intel's GMA950 integrated graphics engine. There's no optical drive, but Rock will sell you an external one.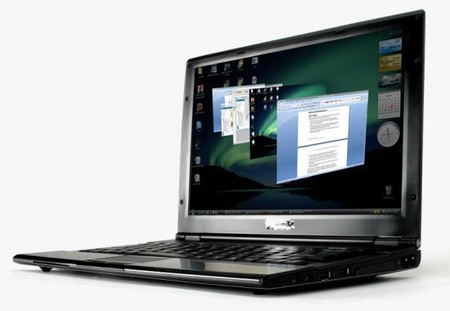 The P210 has on-board Bluetooth and 802.11a/g/n Wi-Fi. HSDPA 3G connectivity is optional, but Gigabit Ethernet is standard. So are three USB ports, a PC Card slot and a four-in-one memory card reader. The machine has a VGA port too.
The whole thing will set you back £939, with the 3G module adding a further £117 to that. There's a nice option on Rock's website allowing you to tell it not to install trialware, and it's bundling a spare AC adaptor for free too.
The P210 is available now. Rock claimed the machine has a battery life of six hours.
Sponsored: From CDO to CEO