Asus releases application kit for Eee PC coders
SDK to boost Xandros app list
Asus has posted a Software Development Kit (SDK) for the Eee PC, the better to help coders write new programs to run on the elfin laptop's Xandros Linux distribution.
The SDK centres on a development environment called Eclipse, and includes TrollTech's Qt for interface design. Asus is also supplying VMWare-compatible code to allow software authors to create a virtual Eee on a more powerful machine, and develop and test code there before deploying it on the sub-notebook itself.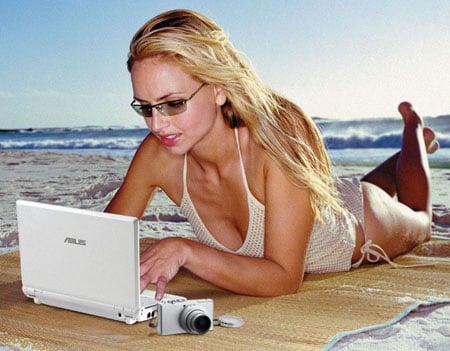 Eee PC and friend: sun, sand and syntax errors
Interestingly, the SDK's guide documentation refers not only to the Eee but also to the EP20, Asus' compact, Linux-running desktop widely seen as the anticipated desktop Eee, also known as the E-DT.
The SDK supports coding in the C and C++ languages, and the bundled guide takes novice coders through designing dialogs, writing code to underpin then and creating an icon to go with it. There's a reference for key API routines, and advice on packaging the completed app up for distribution.
The SDK is availble from SourceForge website.
Sponsored: Becoming a Pragmatic Security Leader