Fujitsu fetes 'first' 320GB, 7200rpm laptop drive
Or will a rival ship first?
When Fujitsu puts its MHZ2 BJ 320GB laptop hard drive on sale at the end of June, it'll be a world-first, the company chirped today: the first ever 2.5in 320GB HDD that spins at 7200rpm, apparently.
Easy to say that now, we'd point out, but there's still the best part of three months for a rival hard drive maker or makers to beat Fujitsu to the punch.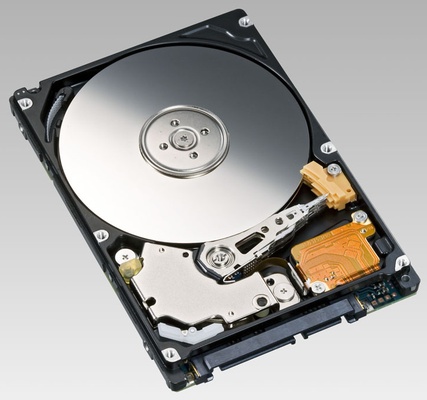 Fujitsu's MHZ2 BJ: 7200rpm 'world first'
Whether it's first or not, the MHZ2 BJ line will comprise models running from 80GB of storage capacity up to the headline 320GB. They all spin at 7200rpm and contain 16MB of cache. They connect to the host PC across a 3Gb/s SATA bus.
At that data-transfer rate, they have a typical read/write power consumption of 2.3W, falling by just 0.2W if you connect using 1.5Gb/s SATA. Idling, the drives use up 0.8W, falling to 0.13W if they're put to sleep.
The BJs are 9.5mm high, so they'll fit into all but the slimmest of laptops.