Philips sees green with backlight-balancing Eco TV
Watch programmes about melting ice caps
Philips has launched an LCD TV that it claims helps viewers reduce their electricity bills no matter how long they spend lazing about in front of the telly.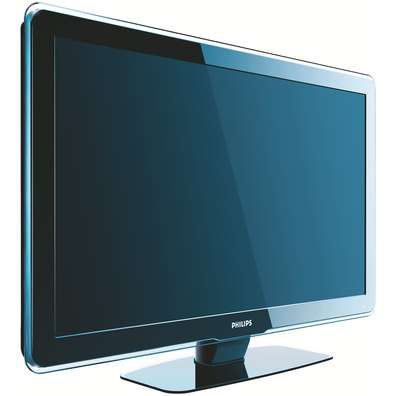 Philips' Eco FlatTV: reduces its own electricity use
The Eco FlatTV's backlight can be dimmed to help reduce the set's overall power draw - all, according to Philips, without compromising the picture quality.
A sensor monitors the surrounding ambient lighting level and adjusts the brightness of the TV's backlight accordingly. Philips calls the feature Ambilight.
When the Eco FlatTV's in standby mode, it consumes less than 0.15W of electricity. We're not sure how much electricity the average TV consumes in standby - it'll vary according to display size - but you could still turn your telly off and reduce consumption to nothing.
Philips uses lead-free components and flame-retardant materials in each Eco FlatTV, which are said to be kinder to the environment. The TV's packaging is also made from recycled materials.
However, this 42in TV's not all about tree-hugging and melting ice caps.
The Eco FlatTV sports a 1920 x 1080 resolution. An existing image enhancement feature, dubbed Pixel Plus HD, also helps to clear-up noise from an incoming signal to give you a crystal clear image, Philips claimed.
The telly features four HDMI ports too and its built-in speakers are said to be invisible to users.
Philips Eco FlatTV will be available in June for around £1100 (€1500/$2200).