Toshiba touts laptop refresh buts keeps mum on specs
Glossy black Satellites coming
Toshiba is getting in early and announcing - sort of - its Centrino 2 laptops ahead of time.
Put it this way, while the company took the wraps off its upcoming Satellite and Satellite Pro machines, it said it wouldn't reveal the laptops' specs until Q2. Which is when 'Montevina', Intel's next Centrino revamp, is due to come to market.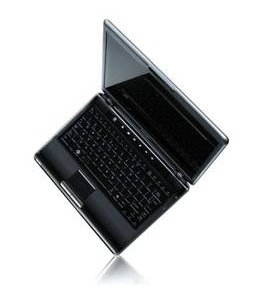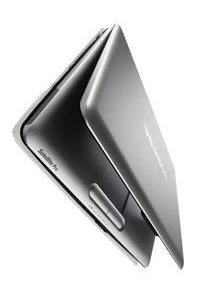 Toshiba's Satellites: design revealed now, spec coming later
What can Toshiba say in the meantime? Both new lines will feature a "glossy black finish" wrapped around a "stylish slimline chassis" packed with "truly desirable features".
The laptops will sport "a textured palm rest and super-smooth touchpad with metallic mouse buttons" which somehow - it doesn't explain it - "make computing on the move an intuitive experience". Presumably so do the "feather-touch buttons" and "soft-glow LED lighting".
"Feather touch", we fear, will mean the buggers will trigger at the merest breeze.
The Satellite line up will comprise the A300, P300 and U400, offering 15.4in, 17in and 13.3in displays, respectively. So will their Satellite Pro equivalents, all of which have the same model numbers.
Expect to see systems fitted out with AMD processors as well as Intel variants, along with AMD ATI Mobility Radeon graphics chips, multi-format DVD writers - no mention of HD DVD, ahem... - and up to 640GB of hard drive storage, more if you pick a machine that can take two HDDs. Bluetooth 2.1, Wi-Fi and Gigabit Ethernet will feature in many models too.
However, what caught our attention was Toshiba's USB Sleep 'n' Charge, which will let you power USB devices even when the laptop's asleep. About time too, we say.
Related Review
• Toshiba Portégé R500