How much money has Toshiba lost driving failed high-def disc format HD DVD over the last 12 months? According to one report, a whopping ¥100bn ($998m).
Toshiba, not surprisingly, isn't commenting one way or the other on the scale of the loss its HD DVD business was this week alleged by Japanese newspaper Nikkei to be facing.
The paper also claimed that Toshiba's HD DVD operation would have lost ¥50bn had the consumer electronics giant not pulled the plug on the format. If Nikkei's numbers are correct - and we won't find out until Toshiba reports its full-year financial figures next month - it's clear that Toshiba's bosses believed to better to take a big loss now than continue losing money on the format.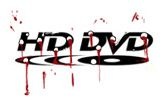 Toshiba is expected to post a full-year profit of ¥250bn, Nikkei said, below the giant's own forecast of ¥290bn. Toshiba's current fiscal year ends on 31 March.
Judging by the numbers alone, the company would have made that prediction had it not canned HD DVD production, give or take.
Obituary: HD DVD 2002-2008
Sponsored: Practical tips for Office 365 tenant-to-tenant migration