Panasonic Lumix DMC-FX33
Not a camera for control-freaks
Review If you're one of those types who enjoys adjusting this and tweaking that to take the pefect picture, the DMC-FX33 from Panasonic will not appeal to you. This camera does just about everything automatically.
You have to admit it, the DMC-FX33 is something of a looker. It's a compact, light, sleek and stylish camera measuring 94.9 x 51.9 x 22.0mm and weighing 132g. In essence then, it's highly pocketable and the type of camera that attracts lots of complimentary comments.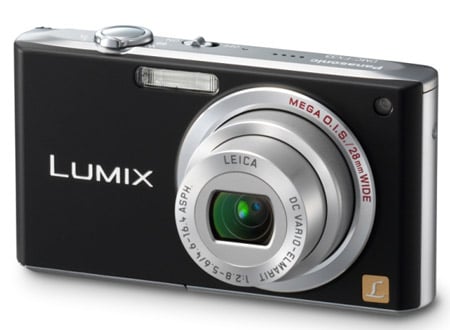 Lumix DMC-FX33: something of a looker
The DMC-FX33 is a relatively sparse specimen – this isn't a model festooned with buttons, flaps and switches – and it's all the better for it. At the front is the Leica lens, flash and self-timer indicator. On top is the shutter button, a power slider and focus ring.
Around the back is a 2.5in LCD comprising 207,000 pixels. Next to the display is a control dial, along with the customary five cursor-button arrangement for selecting the menu and functions such as flash, macro and the backlight level. Around the side is a small flap concealing a pair of mini USB ports, while at the bottom is a spring-action flap covering the battery and SD Card slots.
In terms of features, it's a pretty standard list, consisting of a CCD with an effective 8.1-megapixel image sensing capacity; a 3.6x optical zoom equivalent to 28mm-100mm on a 35mm film camera; an ISO range from 100-1600, with a high sensitivity mode of 1600-6400; a shutter speed range from 8s down to 1/2000s; three aspect ratios - 16:9, 4:3 and 3:2; and an image resolution which varies between 3264 x 2448 pixels and VGA (640 x 480).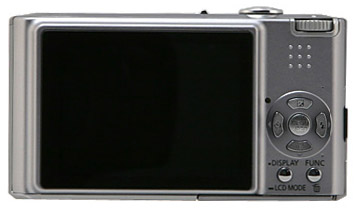 Decent LCD, well-placed controls
You also get 27MB of internal memory, a face-recognition system, optical image stabilisation and a movie mode that takes VGA-resolutiob video at 30f/s when shooting 4:3 images.
Sponsored: Becoming a Pragmatic Security Leader