Microsoft can pound sand with its IP - my grandma runs Ubuntu
Go on. Get your Coté
Radio Reg It took an pundit with his own code-name to return Open Season to respectability.
Redmonk analyst Michael Coté joined the Open Season crew for Episode 13 of our glorious show. With Coté on board, we managed to discuss about things that might actually matter to open source companies rather than simply prattling on about our hopes, dreams and genius. I'm talking about topics such as how to run an open source business, innovative players in the open source game and how you can or cannot deal productively with Microsoft.
You can't pay for this kind of advice unless, of course, you mail me a check.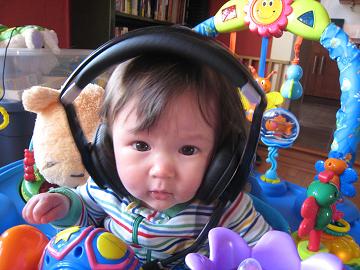 The Average Open Season Listener
As usual, I've detailed the topics covered in the show notes, but a few of the highlights include our assessment of Microsoft's interoperability pact, BusinessWeek reporter Sarah Lacy's interview with Facebook's Mark Zombieberg, disappearing appointments in Zimbra, the evolution of Firefox, Matt Asay's grandmother using Ubuntu and, of course, Google's general evilness.
Please send your feedback, questions and grousing to software at theregister.com or to me by clicking on ye old name at the top of this page.
We'd like to thank the 6,000 or so of you who regularly tune in for helping us reach the unlucky 13th episode.
Power to the people.
The faithful can grab the Ogg Vorbis file here, those plagued by low-bandwidth can catch a smaller, crappier quality show here and those of you with macho-sized bandwidth can get the big daddy here.
You can subscribe to the show on iTunes here or grab the Arse feed here.
Show notes
Thanks for your ears. ®