Convicted cybercrook stands for election in the Ukraine
At last a politician you can trust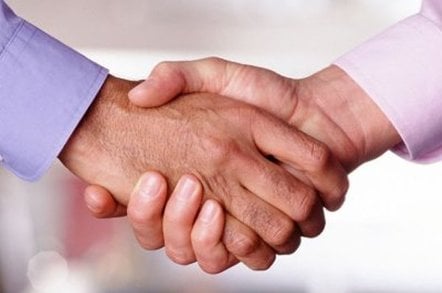 A convicted cybercriminal has started a political party in the Ukraine.
Dmitri Ivanovich Golubov, 24, formed the Internet Party of the Ukraine shortly after the country's elections last September. The party is running on a platform of modernisation and free market economics, campaigning on issues such as rooting out public corruption and reducing bureaucracy.
It's a far cry from Golubov's role in the infamous Carderplanet.com gang, a loosely-affiliated groups of crackers that traded credit and debit card credentials that saw him imprisoned for his crimes in 2005. Golubov (AKA Script) was jailed for using Trojan horse malware to steal online banking credentials. US investigators reckon Golubov was among the principal players in the Carderplanet.com group, the Washington Post reports.
Golubov was released early from prison, having served just six months behind bars, following the intervention of a pair of influential Ukrainian politicians. He's since reinvented himself as a modernising politician interested in ideas, and not money.
If Golubov were to gain a position in the Ukrainian government, he'd gain immunity from prosecution for criminal activities under the country's constitution, the Washington Post adds. ®