Sexy touchscreen MP4 player for under a ton, anyone?
Notes at the ready
If your funds don't quite stretch to an Apple iPod Touch or Archos but you still crave a touch-sensitive widescreen video player then find yourself 70 quid and get online.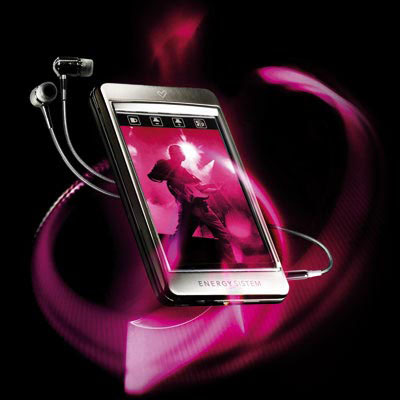 Energy Sistem's Inngenio 6000: possessor of a 2.8in touchscreen and a sexy bod
Just such a device, dubbed the Inngenio 6000, has cropped up on a Spanish retailer's website. The €90 (£70/$140) gadget boasts a 2.8in touchscreen display with 2GB of internal storage. It has a memory card slot built-in capable of taking Micro SD cards of up to 4GB in capacity.
Similar devices from Apple and Archos may offer larger screens, more storage and wireless connectivity, but each has a much higher price tag too. UK web retailer Advanced MP3 Players, for example, has a number of MP4 players from manufacturer Sumvision for a similar price to the Inngenio 6000, but none match its 2.8in display.
But what else does £70 get you? The 6000 model has an integrated speaker, so you won't have to wear headphones while watching MPEG 4, XvID and AVI videos, and it's compatible with various audio and still-image formats too, including MP3, WMA, JPG and BMP. There's an FM radio on board from which broadcasts can be recorded onto the player.
A number of unnamed games are pre-installed, but you could be disappointed if you're expecting World of Warcraft, we expect. The player's firmware is upgradeable, which suggests that new and improved features may be available later.
The Inngenio 6000 is available online now and the retailer will ship to the rest of Europe.
Related Reviews
• Cowon iAudio A3 personal media player
• Baylis Eco EP-MX71 hand-cranked media player
• Samsung YP-P2 personal media player
• Apple iPod Touch