Panasonic preps rugged Atomic UMPC
Ultra-mobile, ultra-tough - apparently
Intel announced its Atom processor on Monday and now hardware makers are stepping forward to unveil their upcoming Atom-based UMPCs. Today's contestant: Panasonic, with a Toughbook-branded handheld.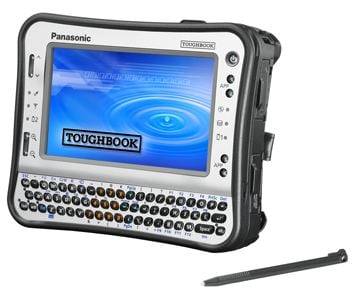 Panasonic's Toughbook UMPC: based on Intel's Atom
Not that Panasonic actually said much about it, beyond the name, the processor brand the UMPC will use and the fact that it is a UMPC.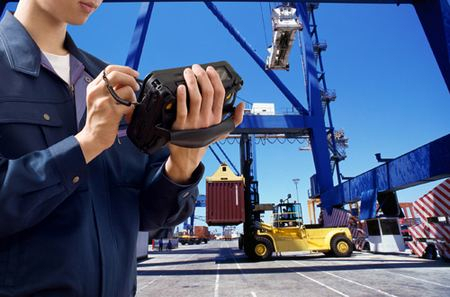 Comes with its own dock, ho, ho...
But it did tout the machine's "ultra-tough" design, intended to allow it to be carried up telegraph poles and the like, and generally be knocked about by workers on the move.
The unit is based around a 5.6in display, and while the keyboard is optional - some designs will lack it - so too is wireless, a webcam and a barcode reader. It's a pretty chunky boy, Panasonic's pics show.
It'll run Windows Vista, Panasonic said, but we expect most industrials to want XP, at least until Vista's first Service Pack comes out.
Earlier this year, LG showed off an Atomic UMPC. Toshiba displayed a fuel-cell UMPC of its own.