AMD intros DirectX 10 integrated chipset
'RS780' arrives at last
CeBIT AMD has launched its 55nm-fabbed 780G desktop chipset, aka 'RS780', its pitch for mainstream motherboards and DirectX 10 gaming on the cheap.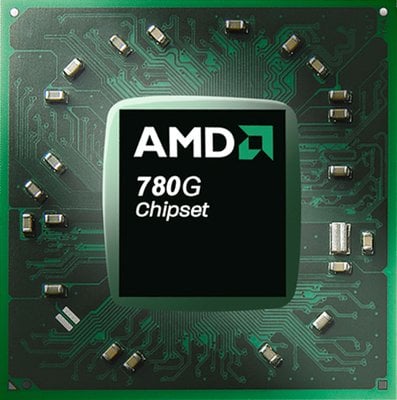 AMD's 780G: DX10 integrated
AMD's calling the 780G's integrated GPU the ATI Radeon HD 3200. In addition to DX10, the 3200 supports Hybrid Graphics, AMD's technology to allow the integrated graphics core to work with a GPU slotted into the chipset's PCI Express 2.0 slot.
However, it only works under Windows Vista, AMD admitted, so it's of no value to folk sticking with the more stable Windows XP and DirectX 9.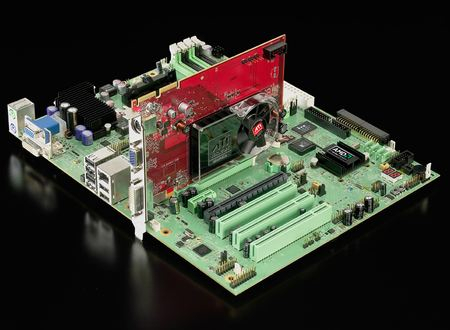 Mix'n'match integrated and discrete GPUs
The 3200 allows motherboard makers to equip their products with DisplayPort, the alternative small form-factor digital display connection to HDMI and DVI.
The 780G supports all Socket AM2+ processors, including all the members of the Phenom CPU family. It includes AMD's SB700 southbridge chip, which handles the I/O functions, including USB port management - up to 12 ports supported - and six 3Gb/s SATA devices, eSATA ports among them.
The 780G had been expected to debut in January this year. AMD launched its other 7 series chipsets, the 770 and 790 back in November 2007.