White PS3 rumours hot up
US stores poised for delivery?
Queues may start forming outside US Circuit City stores by the end of this story, because fresh rumours indicate that 'ceramic white' PlayStation 3s are winging their way to the electronics giant's stores.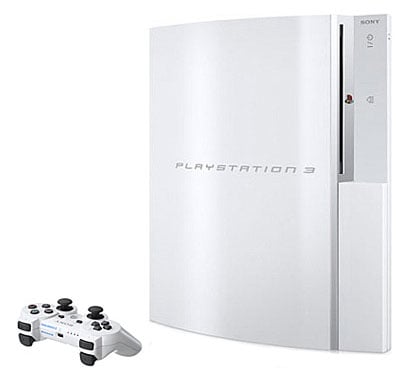 According to unnamed sources at CC, cited by website Kotaku, employees have been taking in stock of a new model PS3 stamped with code "CECHH01", which has previously been associated with the white PS3.
CC staff claim to have been told, presumably by Sony, to expect a new 40GB model without a free movie, suggesting the white PS3 will initially be offered in the 40GB capacity. It's said the white PS3s will be held in stock until all remaining bundles comprising a 40GB PS3 with a Blu-ray copy of Spiderman 3 have been sold.
Sony took up its established "deny all" stance long ago, talking down rumours of a white PS3 in January, despite the appearance of documents filed by the company with the US Federal Communications Commission that seemed to suggest one was en-route to the US and Europe.
Arrival of a white PS3 only in the US would be disappointing for dedicated European gamers, who only have two 40GB PS3 bundles to look forward to in the coming weeks. Japanese gamers will be quietly pleased with themselves though, because the region's already taken delivery of a ceramic white PS3 and a satin silver model goes on sale there next week for ¥39,900 (£185/€220/$370).