It isn't often that Register Hardware gets the opportunity to say just how much a product sucks, so this time we're going to milk it. Japanese gadget specialist Thanko has created a mouse that's also a minature vacuum cleaner.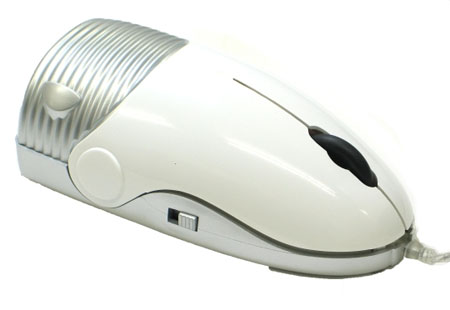 Thanko's mouse looks pretty normal, until...
Built into the 62 x 115 x 40mm mouse is a dinky vac that sucks up crumbs, dust and fingernail clippings through a small hole in the rodent's base. Becuase the mouse is much smaller than a regular vaccum, Register Hardware doesn't imagine that you'll be able to collect much grime at a time, but at least it lets you multi-task by sucking while you work.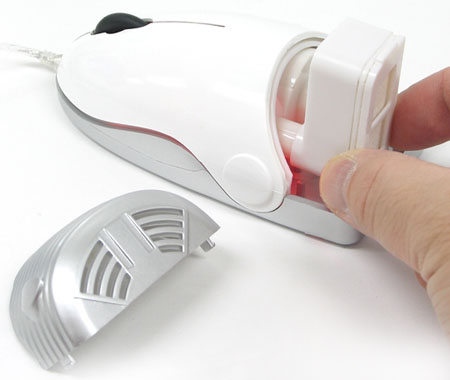 ...you lift its lid to reveal a vacuum cleaner's innards
A small filter is built into the wrist-end of the mouse, which should make emptying the mouse's contents a breeze, whilst a switch on one side lets you switch the vacuum on and off.
Powered through a USB 1.1 connection, the mouse also has the two standard buttons and a scroll wheel. It's got a sensitivity of 800dpi.
If you want to start cleaning up your act, then the vacuum cleaner mouse is available through online retailer Geekstuff4you for around $30 (£15/€22). Attachments are sold separately...
Sponsored: Ransomware has gone nuclear