Fujitsu preps 500GB laptop HDD
Me too
Fujitsu has become the latest hard drive maker to spin up a 2.5in laptop hard drive capable of holding up to half a terabyte of data.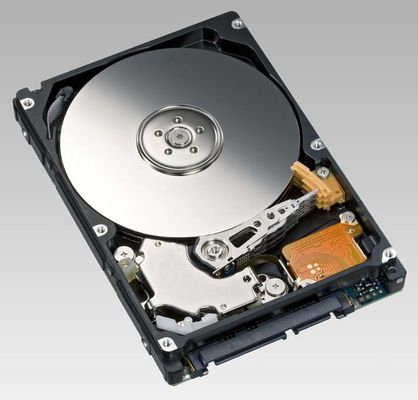 Fujitsu's MHZ2 BT: half a terabyte in laptop-friendly form
Its MHZ2 BT family connects to the host over a 3Gb/s SATA link. Each drive has 8MB of cache on board, and consumes up to 1.8W when busy, falling to 0.5W when idling and 0.13W when sleeping.
Unlike Seagate's 500GB 2.5in HDD, which rotates at 5400rpm, the MHZ2 BT only spins at 4200rpm, so it's not a fast drive, and since the Seagate consumes up to 2W when running, the Fujitsu isn't much more energy efficient.
Also available in a 400GB version, the Fujitsu drive goes on sale at the end of May.