Toshiba unveils picture frame-styled ZF TV range
As pretty as a picture
Toshiba has unveiled its latest range of LCD HD TVs, which it hopes will have square-eyed fans turning their heads to catch a glimpse of what the company claims is one of the most desirable panels on the market.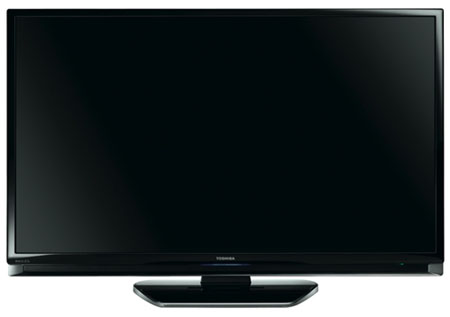 Toshiba Regza ZF: available in 40in, 46in and 52in
Dubbed the ZF range and designed to look a little like a picture frame, Toshiba has created a 40in, 46in and 52in display, which is each included under the manufacturer's established Regza brand. Each model sports a 1080p resolution and 100Hz picture processing capability, which Toshiba claims combine to create smoother and less juddery images that are perfect for say, England Vs France or fast moving action. The range also features 24 frames per second video playback.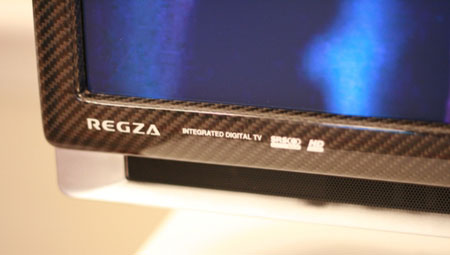 Toshiba's carbon fibre Regza TV
Connectivity to, say, an HD DVD Blu-ray player won't be a problem because each size display has three HDMI inputs, in addition to the likes of a Digital Audio Output, S Video, PC Input and Scart port. Toshiba has beefed up the range's Dynamic Contrast Ratio from that of existing LCD TV ranges, such as Z and XF, to give ZF sets a ratio of up to 30,000:1.
The ZF range of LCD TVs will be available in the UK this April, but a price hasn't been given yet.
However, if you'd prefer something a little sturdier, then how about a carbon fibre TV? Toshiba has, for some reason, created a Regza brand TV with just such a finish for its case. Rumour has it that only Turkish Toshiba retailers will be able to get their hands on the display though and a UK roll-out isn't thought to be in the pipeline.
Sponsored: Detecting cyber attacks as a small to medium business