Bluetooth headset boasts integrated storage
It won't improve your memory though
Bluetooth headset manufacturer Bluetrek has created a headset that allows users to integrate a Micro SD memory card into the unit.
Although it won't help you memorise the details of a conversation, it should at least mean that you always have a memory card to hand when you need access to some portable storage.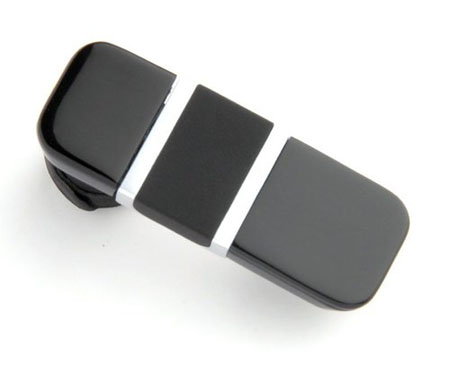 Bluetrek's Bizz headset has an integrated Micro SD card slot
However, if your, say, PC accepts standard size SD cards and not Micro SD cards, then you will also need to carry an adapter with you.
The Bizz's second trick is that it also integrates a USB 2.0 port that can be used both for transferring data onto the Micro SD card and for charging the headset itself. However, an optional in-car charger can also be used for charging the headset.
You'll get around six hours of talk time with the Bizz and it'll sit in standby mode for about 10 days. It's also supplied with three ergonomically designed ear-buds and two ear-hooks.
Bluetrek's Bizz Bluetooth headset will be available through online retailer Expansys next month, but a price hasn't been given yet.
Sponsored: Becoming a Pragmatic Security Leader