Colorware offers MacBook Air custom paintjobs
Pimp my Mac
US electronics respray firm Colorware has picked up where Apple left off and begun offering MacBook Air owners custom paintjobs for the laptop.
Apple currently only offers the machine, which starts at £1200 in the UK, in silver. However, Colorware has stepped into the void by offering a service that allows you to own the Air in any number of shades, including blue, black, red and orange.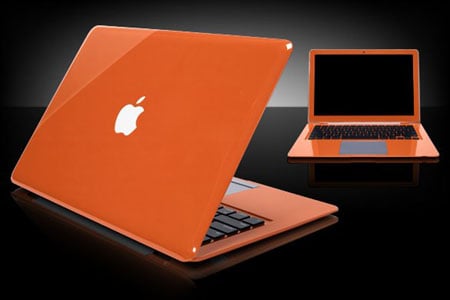 Colorware's MacBook Air respray service has numerous shades on offer
You can also opt for a metallic shade, such as carbon, and choose to have various parts of the machine, such as its Apple logo or palm rest, shaded in different colours.
If you're a little uneasy about putting your MacBook Air into a manila envelope and posting it off to pastures unknown, then you can always opt to buy a brand new machine directly from Colorware.
The service is available through Colorware's US website. Only US-based customers can send in their Air for a respray, which costs $500 (£250/€295), but if you opt to buy the machine directly from the company then it'll set you back at least $2500 (£1250/€1500). A paint job takes about three to four weeks in total.
Colorware already has a history of colour coding other Apple products. It will paint your iPhone's casing, whilst also offering a service to respray a Mac Mini and iMac fourth generation.