Aliens seize control of Daily Telegraph
'Iiix wiii siiirtxd piiic' declare new editorial overlords
Who could have predicted that the long-anticipated alien invasion of our beloved Mother Planet would begin not with the reduction to rubble of the White House by some fiendish atomic death ray weapon, but rather the subjugation of the Daily Telegraph to the extraterrestrials' dark will.
The proof? Try this extract from today's piece entitled "Northern Rock's first post-nationalisation repossession":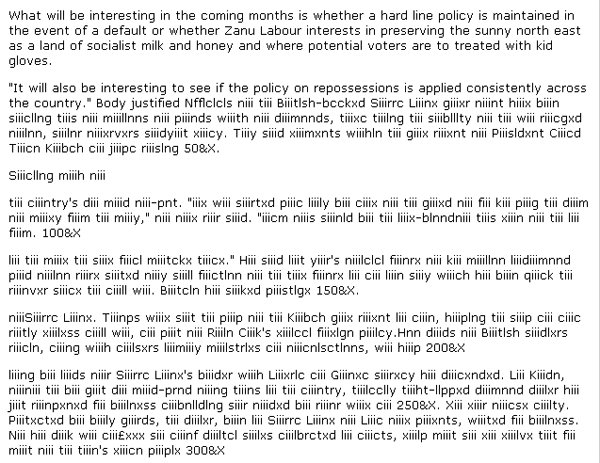 Quite what those from beyond the stars are trying to say we know not, but iiiiiii for one welcome our new linguistic overlords. ®
Bootnote
Thanks to Tim Cuthill for the tip-off. Or rather, as he will be known when he's toiling for the Lizard Alliance in the hellish killer Renault Laguna works, ta very much to Tiiiiim Cuthiiiiiil.
Sponsored: Beyond the Data Frontier