FastScale dishes new Nicole Richie Composer Suite
What a slimming server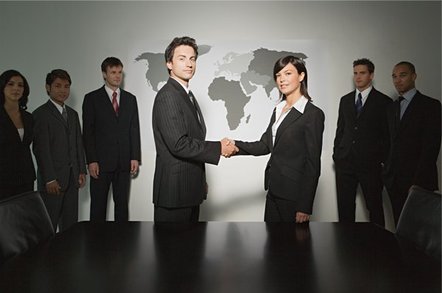 Dietary software specialist Fastscale has tied a bow around a new version of its flagship software and offered up the package to customers.
Is there really software that helps you lose weight? Well, sort of.
The FastScale premise revolves around the company keeping a centralized store of operating systems and applications. As it turns out, FastScale has worked to remove a lot of the general purpose baggage from those software sets. So, it ends up being able to create, say, a Linux and application server bundle that consumes just a few MBs instead of GBs.
Customers can go through a GUI to pick that OS and application server bundle and rely on the Fastscale Composer Suite to handle the dirty work. The FastScale software will install the other packages on the right hardware and manage tasks such as patching on its own.
By making sure that a given operating system has only what it really needs to run a particular application, FastScale can save customers time and money just by dealing with thinner software loads. More importantly, FastScale claims to offer customers a route around managing so-called Golden Images where companies spend large amounts of time tuning specific application bundles.
As we read it, Version 2.0 of Composer Suite places FastScale on a natural progression.
The company has spent a lot of time refining its GUI to make the management of large numbers of servers easier. For one, the graphical interface is clearer, depicting hundreds and even thousands of machines in a more digestible manner. Secondly, FastScale has added in a number of management controls that give customers more options over handling patches, file systems and storage and network interfaces. It's also put in a new tool that lets you test hardware and software configurations and management policies before rolling the gear out as production systems.
And no software start-up announcement would be complete without the presence of more sophisticated reporting functions.
The fresh software now works with Red Hat Enterprise Linux 5 and Version 3.5 of VMware's ESX Server. It starts at $30,000. You can find more information here. ®