Consumer group slams 'unfair' software licenses
EULAugh, I cry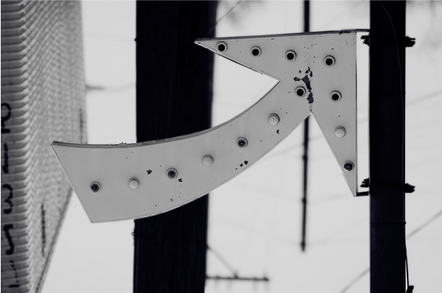 Some of the world's biggest software companies are facing possible investigation by the UK's Office of Fair Trading because their licensing agreements are unfair.
The UK's National Consumer Council (NCC) checked 25 products, including Microsoft Office for Mac 2004, Corel WordPerfect Office X3, Apple iLife, Adobe Photoshop, Norton, Kaspersky and McAfee anti-virus products, and games Command and Conquer 3, Football Manager 2007, and Supreme Commander.
The group said end user licence agreements, or EULAs, mislead consumers and remove legal rights.
Part of the NCC complaint is that in many cases consumers are not told they will have to sign such a license when they buy the product. Most display the EULA either when you first use the product or in the instruction manual - either way consumers have no way of checking it before they buy the software.
And, of course, the typical EULA is a dozen pages long and written in impenetrable legalese.
Of the 25 products investigated, 14 made no mention of any license agreement on the packaging.
Many of the terms of the license are also potentially unfair, the NCC said. EULAs often allow the provider to terminate the contract at will or remove services with no reciprocal rights for the buyer. Restrictions on selling the license on could also be unfair.
The NCC is calling on software companies to provide up-front information on licenses, write licenses in plain English, and not shift the legal burden onto the buyer.
It is calling on the OFT to examine unfair contract terms mentioned in the report and for the European Commission to bring forward extending Consumer Sales and Sales Guarantees Directives to include digital contracts and license agreements.
The OFT declined to comment on this story. All its investigations are secret in the early stages.
Microsoft sent us the following statement: "Microsoft has not yet seen the detail of the NCC's report and so we are unable to comment on the detail at this stage. However, Microsoft is committed to dealing fairly with consumers and addressing any concerns they may have and would be happy to talk to the NCC directly about its concerns." ®
Sponsored: Becoming a Pragmatic Security Leader