Cash-burning Montalvo tapes out Silverthorne rival
Is Nvidia the SugarDaddyForMe?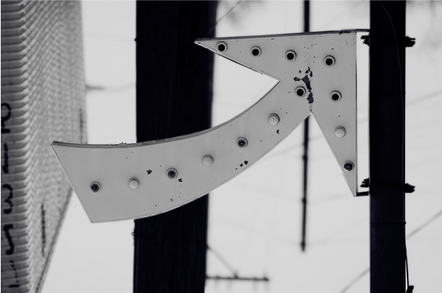 Montalvo, Montalvo, Montalvo. Few chip start-ups without an actual product on the market have received so much attention.
Those who know exactly what Montalvo Systems is up to remain sworn to secrecy. Still, some information has leaked out of the company's hidden lair, revealing that Montalvo hopes to release a low-power x86 compatible processor aimed at cell phones and other mobile devices. (In a recent story, CNET claimed Montalvo is aiming at notebooks, although our sources indicate that's incorrect. Surely a company full of Transmeta veterans - boss Matt Perry was CEO there - would not be that silly unless we're talking about very capable PDAs.)
According to fresh information, Montalvo has at long last taped out its first processor. Under normal circumstances, that should lead to a chip reaching customers next year. As we hear it, Montalvo has also burned through more than $80m and has close to 300 staff. It's now looking for tens of millions more in cash - some say $100m - to survive.
Montalvo has long refused to comment on anything, although its chief systems architect Peter Glaskowsky likes to yell at us when he gets a chance and say how wrong our stories are - even though they're right.
Doing a super low-power x86 chip for phone must have seemed like a good idea a few years ago when MemoryLogix - an early incarnation of Montalvo - started pondering the idea. Time, however, can be cruel, and now we find Intel set to release the Silverthorne processor, which should cover just about all of Montalvo's target markets.
Let's see. What else? Oh, that's right. Nvidia CEO Jen-Hsun Huang has been popping by the offices quite a bit. VP of finance Jackie Brown bailed for Agami. And a host of engineers, including Mike Yamamura, William Fisher and Rajesh Khanna have been shuffled about. ®