Murdoch taps HP boss for News Corp boardroom
Ink-stained veterans join hands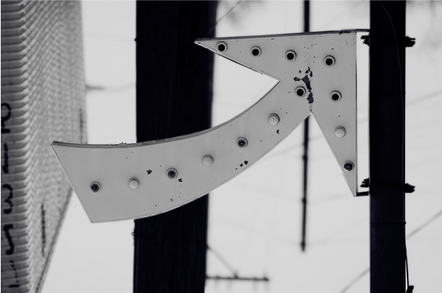 HP boss Mark Hurd has joined the board of Rupert Murdoch's News Corp on the recommendation of the Silicon Valley veteran who blew the whistle on the 2006 journo spying scandal at the IT vendor.
Hurd will serve on News Corp's Nominating and Corporate Governance Committee. His appointment was at the suggestion of VC giant Thomas Perkins, the former HP board member who blew the lid on the effort by the HP board to trace the source of boardroom leaks to the press.
Rupert Murdoch said of Hurd's appointment: "As we continue to position our company for the digital age, Mark's vast operational experience in the technology sector will be a valuable asset to the News Corp Board, and we welcome him to our ranks."
It will be interesting to see exactly what Hurd does contribute to Murdoch's tech forays. Perhaps he might have suggested Murdoch's big tech bet on MySpace was really not such a good idea, as social networking was likely to turn out to be just a fad.
Let's hope Hurd is able to see into the future for Rupert, as some of his testimony in the investigation into the spy scandal called into question his ability to recall the past.
One thing's for sure - it's unlikely that Murdoch will be tapping Hurd for his knowledge of printing. News Corp still makes plenty of dosh from printing words on paper, but if it started using HP's ink it'd surely be bust in a week. ®
Sponsored: Detecting cyber attacks as a small to medium business