NetApp SnapManager blows VMware a virtual kiss
Takes de-dupe to primary storage gear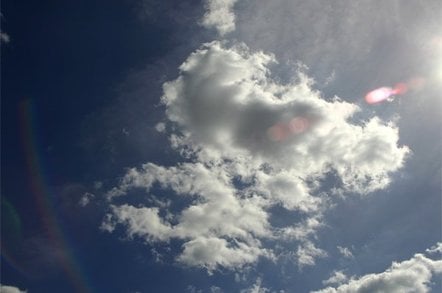 Network Appliance is giving its SnapManager software a virtualized twist and introducing automated storage provisioning along with a handful of product and service announcements today.
The company is also expanding its de-duplication wares to primary storage in V-Series and MultiStore systems with an upgrade of NetApp's OnTap 7G software.
Current incarnations of the SnapManager perform application-based snapshots. NetApp's new SnapManager for Virtual Infrastructure will operate in a hypervisor and create snapshots of a VMware virtual machines. The snapshot is non-disruptive and integrated with SnapMirror to replicate all images to a remote site, according to NetApp veep of solutions marketing, Patrick Rogers. All Windows-based SnapManager products are also now compatible with the VMware hypervisor — which includes snapshot flavors for Exchange, SQL, SharePoint, and Oracle. The software hits in April, at $2,000 per physical server.
NetApp is adding a provisioning manager for its NAS and SAN gear. The software is quite reasonably named Provisioning Manager, and if you guessed that it manages provisioning then you win the prize.
"It allows administrators to create policy group settings for different data sets to simplify storage provisioning," said Rogers.
Settings such as RAID levels, SAN protocols and snapshot schedules are delegated to policy groups and can be automated for new and existing hosts. Provisioning Manager will also be available in April, with pricing starting at $750.
Primary De-dupage
The point upgrade to NetApp's OnTap 7G 7.3 operating system adds data de-duplication for all NetApp storage. Previous versions limited its use to secondary NearStore licenses.
While most vendors keep de-dupe relegated to backup and archiving tasks, NetApp has been targeting primary storage in an attempt to distinguish itself in a sea of startups and big names embracing the technology.
NetApp is on the "post-processing" side of de-duplication, which removes redundant data after it is written to the disk. It's the flip side of the "inline" technique (as seen in HDS's boxes announced yesterday) that de-dupes before it's sent to backup.
Rogers said the upgrade to OnTap also offers a "very big" performance boost for SAN. OnTap 7.3 will be available in the Spring. ®
Sponsored: Becoming a Pragmatic Security Leader