DLO cracks open egg-shaped iPhone speaker dock
Crack on some tunes
If the iPhone's the centre of your life - and let's face facts, it is for many - then thanks to this speaker system/docking station it can now be the centre of your party too.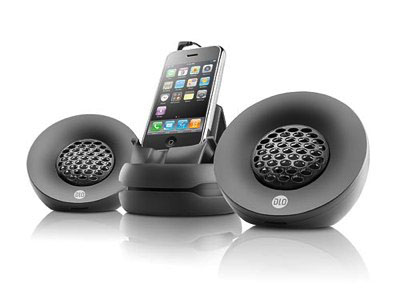 DLO's iPhone portable speaker system
The speakers from Digital Lifestyle Outfitters (DLO) look very like Sony's Rolly music player, but separate from one another like a cracked egg. Each speaker connects to the docking station, which in turn connects to your iPhone via the Apple handset's headphone jack.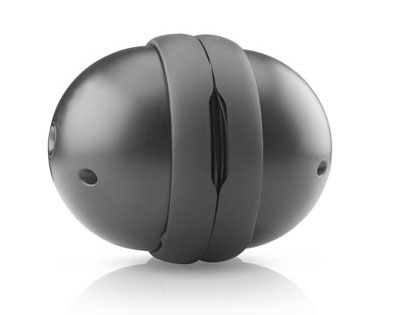 Odd design
The dock also holds an iPhone horizontally, allowing you to watch films on the iPhone's screen, whilst sound is pumped at you from the two speakers. DLO's audio system also broadcasts telephone calls, should they come in mid-way through a song or film, provided you have a Bluetooth headset connected to the iPhone to act as the mic.
The whole unit can be powered by the supplied AC adaptor or from four AAA batteries. It also supports several iPod models, including the iPod Classic and Touch, in addition to Microsoft's 30GB Zune and plenty of other MP3 players besides.
DLO's speaker system is available now in the US for $50, but a UK price or release date hasn't been given.