Glaswegian piracy drive yields just 41 'possible' offenders
BSA gives its definition of 'success'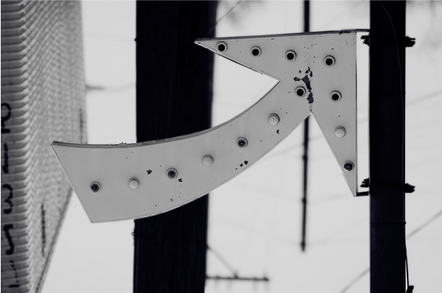 The BSA claims its month-long campaign to clamp down on software piracy in Glasgow is a "major success" – despite uncovering just 41 potential pirates after haranguing thousands of businesses by letter.
The Business Software Alliance (BSA) wrote to 8,000 firms in November last year in which it urged bosses in the Scottish city to ensure that the software they used was legal and fully licensed.
Local businesses were granted a 30-day cooling-off period to give them the opportunity to go legit if they had been using dodgy software.
The anti-piracy group had fired off the warnings to Glaswegian firms after dubbing it the second worst UK city – behind London – for punting and using counterfeit software.
Despite the huge number of letters that were sent out, the BSA said that only a few hundred businesses had choked on listened to the warnings and got their software copyright house in order by the deadline. Which seems to suggest that more than 7,000 companies that were harassed by the group were either operating perfectly legally or simply chose to ignore the campaign.
As for the 41 unnamed businesses it claims to be investigating for continuing to "flout" copyright law, the anti-piracy body offered this rather wishy-washy statement:
"The BSA's legal team will be looking into each case, and, if piracy is suspected, the businesses will have to provide evidence that they are operating legally. If they are not, further moves will be taken which could result in legal action."
El Reg asked the group's UK committee chair Julie Strawson if the BSA could really claim its Glaswegian campaign had been a "major success", especially given the relatively low response from businesses that had received the letter.
"It depends on how you look at the objectives. The campaign was all about getting to know the SMB community in Glasgow better, and we're pleased with the feedback".
But she also accepted that "it was difficult to make companies listen. I don't think any marketing campaign can have an immediate impact... We didn't expect a 100 per cent response, people are busy."
Strawson told us that more letters were going out to those businesses that hadn't yet responded to the first round of warnings, even though it's now long after the cooling-off period has expired.
She said that BSA lawyers are following a number of "detailed leads" on the 41 companies pinpointed by the group following the campaign, but she added that any legal action would be a "last resort".
So, is the BSA's latest attempt to rid software pirates from Scottish shores proving to be a waste of time?
"No, what it's done is put BSA's name on the map in Glasgow... it's just the start of something." ®