Google gets involved in Kenya, fights back in China
I'm feeling scrappy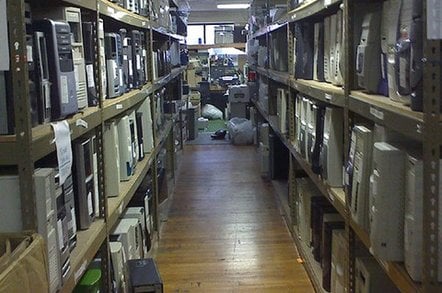 Not even a bloody ethnic conflict can dampen Google's burning lust for world domination. Kenyan news sources say that the search juggernaut is building up its African headquarters in Nairobi.
The office is recruiting five senior executives in preparation for a "looming market share battle on the continent", Business Daily reports, despite that it's reckoned most people in Africa have never made a phone call, let alone clicked on a contextual text advertisement for knock-off pharmaceuticals.
Google is also looking for chiefs to lead regional offices in Ghana, Tanzania, Uganda, Rwanda, Nigeria and Senegal.
The news comes as Google's troubles in another developing market - China - are coming under the spotlight. A story planted in the Wall Street Journal today optimistically suggests the trouncing it is receiving at the hands of local search firm Baidu could all change when it announces a music service in the next few weeks.
Chinese surfers will get legal access to the catalogue of three of the four global record labels, as well as independents. However, Baidu already offers a similar unauthorised service accounting for seven per cent of its traffic, as the record industry noted in anger earlier this week.
Google's eagerness to enter the Chinese market in 2005 has led it to make censorship concessions on searches to the Beijing regime, actions Baidu has pioneered since it launched in 2000. ®