Exploding Flash catalogue rocks Dutch e-commerce site
Warning: Contains traces of nuts
Those of you who are not great fans of Flash are advised to stay away from the website of "international retail organisation" HEMA, which features what must rate as the most extravagant abuse of the world's "leading interactive content creation tool":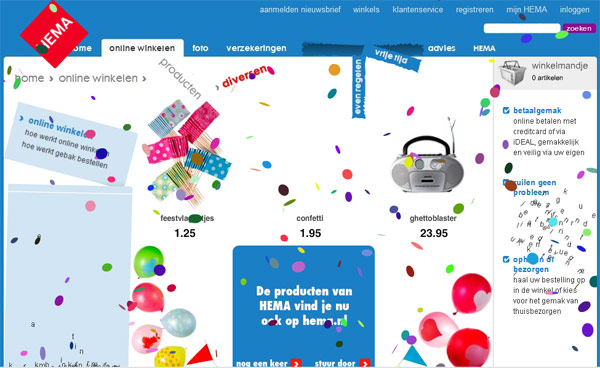 To be honest, the above grab doesn't come anywhere close to doing this madness justice. Click here for the full, shocking truth.
You see what we mean? Quite what HEMA's exploding catalogue is all about we know not, and to be honest we're not sure we want to know. If any of you has a better example of what happens when you let pot-smoking Dutch website designers loose on Flash, let us know. ®
Bootnote
A Flashtastic ta very much to Jon Harris for the tip-off.