Motoart, the company behind retro aeroplane furniture like the C-130 Hercules wing conference table, the Boeing 727 engine cowling valet desk and the MK-84 bomb casing ten-gallon fish tank, are proud to present the B-52 Stratofortress ejection seat office chair.
Originally from Southern California, the artists/sculptors/metal-workers collect various interesting bits and pieces from aircraft graveyards dotted all around the US and then turn them into something useful - with the added factor of making them extremely cool and sought after.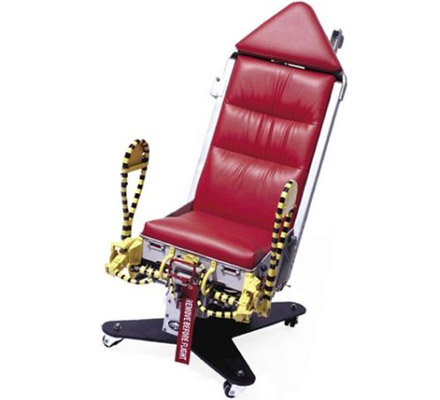 Well, boys, I reckon this is it - nuclear combat toe to toe with the Roosskies
And extremely expensive.
Truth be told, regardless of how awesome it might be to pretend you're Slim Pickens - with When Johnny Comes Marching Home Again playing in the background - given the price tag some of the other items go for on the Motoart website, it might actually work out cheaper to trek out to the Mojave Desert, find some cool leftover aircraft components, bring them home and buff 'em up yourself.
Pricing details on the B-52 ejection seat office chair aren't given on the site. We suspect it's very much a case of if-you-need-to-ask-you-can't-afford-it...
Sponsored: Ransomware has gone nuclear