Spyware another weapon for domestic abuse
Remote controlling spouses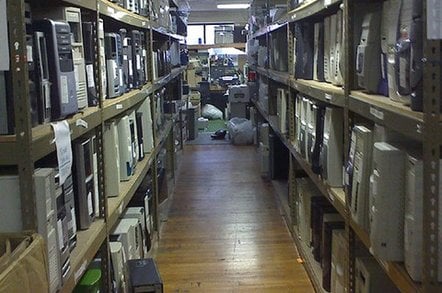 Spyware is becoming a tool of domestic abuse, according to security researchers.
Privacy-invading software packages are most commonly associated with surreptitiously snooping on victims to find out the passwords they use for online banking sites or bombarding them with invasive pop-up ads. But spyware can also be used as a tool to monitor and control their spouses by abusive partners, McAfee researcher Anna Stepanov warns.
"With so much of our lives dependent on computers and other technologies such as cell phones, the use of spyware is ideal for abusers, who often feel the need to control all aspects of a victim's existence," she writes. "Monitoring a victim's online, cell phone, or general computing activity is of more value than ever in controlling or hurting a victim."
Safe computing has joined finding safe housing as a list of requirements for people fleeing abusive relationships. "There is a strong movement within the [US-based] National Network to End Domestic Violence to educate victims and the general public about safe computing," Stepanov adds. "Many security companies have made sizable monetary donations to this organization to assist in education and to provide aid for securing networks within shelters for victims of domestic violence."
The changing uses of spyware and its continuing evolution are dealt with in a white paper by Stepanov titled Spyware: A Morphing Campaign.
Commercial products such as FlexiSPY, which records information about an individual's mobile phone calls and SMS messages before sending them to a remote server, have already generated controversy over the last couple of years. Packages such as FlexiSPY and Mobile Spy, another similar product, are marketed as a means for parents to keep watch on their child's phone, or enables employers to enforce an acceptable use policy on their staff. The legality of both products has been questioned.
A mobile phone is an obvious target for snoopers, but email inboxes are also a tempting target for control-freaks looking to keep tabs on their partners. Stepanov's research shows that cybercrime in its traditional sense is not the only motive for planting spyware. ®