NetApp invents new jobs for its executives
Click and become vice chairman of readership opportunities
Network Appliance today is cooking up some new positions to promote its executives. Score one for the guy who does vinyl lettering on their office doors.
Tom Georgens has been tapped as the new president of the company, as well as chief operating officer. The latter position has been newly-devised for Georgens' ascension.
Meanwhile Tom Mendoza, president of NetApp since 2000, has been moved to the position of vice chairman. That job is also spanking new. Mendoza apparently will be drawing his focus on "customer advocacy" and channel partnerships on the job. Note that the vice chairman role is a company position, and not a board position.
"Tom Mendoza is an icon and a legend at NetApp and among our customers and partners," said NetApp chief executive officer Dan Warmenhoven in a statement. "Our customers know him to be a trusted advisor and listener. Our employees know that he lives our values with passion every day. Freeing him from operational responsibilities to focus his energy on our customers and culture will help us become even more responsive to the market and deeply attuned to the transformation happening in today's data centers."
Both executives will continue to report directly to Warmenhoven. The promotions — and we'll assume they're both technically promotions — are effectively immediately.
Mendoza joined NetApp in 1994 as the head of North American sales. The company says he has more than 31 years experience as a high-technology executive.
Georgens joined NetApp in 2005 as the executive vice president of enterprise storage systems. Since the beginning of 2007, he was executive vice president of product operations. He's also been on the cover of Tiger Beat eleven times: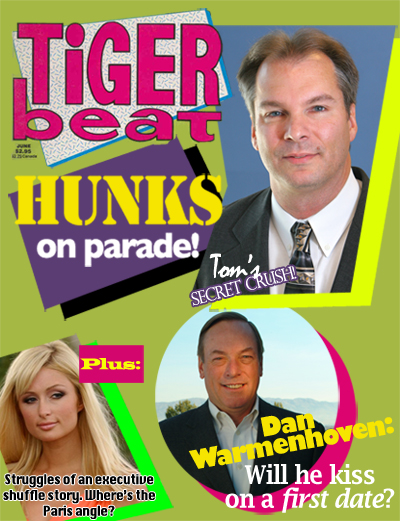 It was another sparse month for teeny-bopper news...
Or was that last part all a wonderful dream? Oh, I've given myself a case of the vapors! ®