Dell XPS M1330 laptop
Polished, portable powerhouse
Our machine was fully loaded with 802.11n Wi-Fi for speedy connections to wireless networks, and even an integrated HSDPA 3G module, letting you surf the web when you're away from a hotspot. Buyers on a budget can opt to drop these items or stick with a more basic 802.11b/g WLAN link.
You'll also find Bluetooth on offer, so you can connect to other digital devices without the use of wires. An integrated webcam in the top of the screen surround allows video calls, and there's also a built-in microphone. Interestingly, if you opt for the cheaper display, the XPS comes with a two-megapixel webcam. The camer on our LED model was just a 0.3-megapixel model.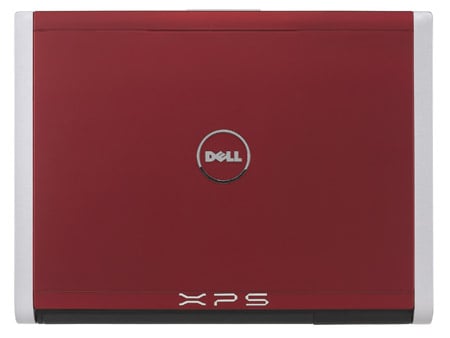 Different coloured lids are available
Processing power is impressive for an ultra-portable machine, with Intel's high-end 2.2GHz Core 2 Duo T7500 processor a £140 option. Our M1330 featured a 2GHz Core 2 Duo T7250 chip with an 800MHz frontside bus (FSB), and 1.5GHz and 1.66GHz models are also available.
With 2GB of memory supporting the processor, performance was better than average, with quick boot times and no sign of major lag. This was further backed up by our PCMark05 benchmark, in which the Dell scored an overall 4673 – an impressive result for such a portable machine. As such, we had no trouble whatsoever using it as our main laptop, with no need to resort to a more powerful PC when at home.
That we'd even consider using this compact laptop as our one and only machine shows just how good an all-rounder it is.
The 160GB hard drive offers more than enough storage space for most users, unless you're an ardent fan of downloading movies. If you do think your secret stash of media files will overwhelm the hard drive, you can upgrade to a more capacious 250GB disk for £70.
Verdict
Although XPS fans may lament the death of the brand as an indicator of single-minded gaming machines, the introduction of the XPS M1330 is a welcome one. This stylish laptop shows you can indeed have your cake and happily devour it, offering a great compromise between performance, features and portability.
Only those seeking the very smallest and lightest of laptops will find problems with the Dell, as it's definitely at the larger end of the ultra-portable market. It's because of this, however, that it can offer such a comprehensive specification. What's more, spec-for-spec, it's considerably cheaper than its most obvious rival, the Sony VAIO SZ6.

Dell XPS M1330 laptop
This portable powerhouse knocks the life out of rivals with its blend of performance, quality and price