Dell XPS M1330 laptop
Polished, portable powerhouse
Both types of screen feature a 1280 x 800 (WXGA) resolution, and we found images crisp and easy to view. Another reason to upgrade to the LED screen is for its power efficiency – we managed to get just under three and a half hours' use between charges with the six-cell battery in place.
This was despite the dedicated GPU, which saps more power than the integrated graphics cores usually found on laptops of this size. But it wouldn't be an XPS without the ability to play games, even if the low-end Nvidia GeForce 8400M GS restricts you to older or less graphically-intensive titles.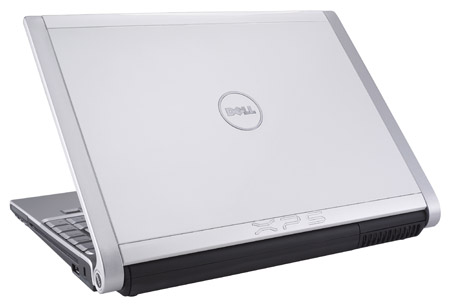 Powerful and portable
The M1330 managed a 3DMark06 score of 1421 when running in its native screen resolution. Drop the image quality down to 1024 x 768 and the score rises to 1653 – excellent for a 13.3in machine, but still an eternity away from what we've come to expect from the XPS brand.
Still, it's unrealistic to expect a more powerful GPU in a chassis of this size. Heat dissipation is managed with aplomb, the XPS remaining cool to the touch even under intensive use.
The aluminium palm rests are sturdy, and there's plenty of width in the chassis for a good-sized keyboard. The keys are finished in silver, and we found them responsive and quiet in action, and more than large enough for even the stubbiest of digits. There's also a range of touch-sensitive hotkeys below the display, allowing you to control your CDs and DVDs with ease.
The right side of the chassis offers a ExpressCard 54 slot, a switch to control wireless functions, and a USB 2.0 port. There's also a slot-loading DVD±R/RW drive. Future models will be available with a Blu-ray Disc drive, and there's an HDMI port on the left of the chassis for connecting the laptop to an HD TV.
Those with older monitors or projectors will be able to connect using the VGA socket. Other items on the left include a second USB 2.0 port, a mini Firewire connector and a Gigabit Ethernet socket. The rear of the machine is devoted entirely to the battery, and there's a three-in-one memory card reader on the front of the chassis.