Toshiba touts oddball handset that's also a modem
Make calls and get online
One of the wackiest handset designs to hit the market since Nokia's 7380 has been unveiled by Toshiba: the G450. It may look odd, but it also functions as a modem.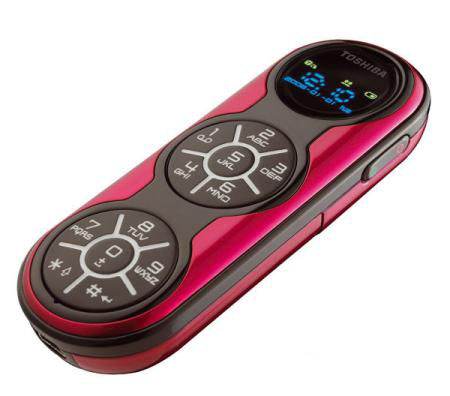 Toshiba's G450: is it a phone or a modem? It's both
The dual-keypad handset measures 98 x 36 x 16mm and provides tri-band GSM/GPRS connectivity, with Edge and 3G HSDPA for higher download speeds too.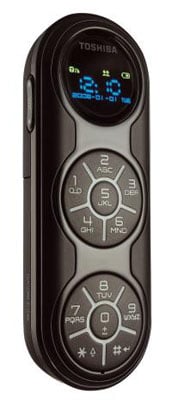 You'll either love or hate its design
Its hidden gem, Toshiba said, is a mini USB port which allows the G450 to be connected to your PC, letting the phone can operate as an HSDPA modem. Quite a few phones let you do this too, usually over a Bluetooth link.
The lack of a camera means you won't be filling the phone's 160MB memory up with pictures. Although storage capacity will prove a snag if you're a music buff and want to store tracks on the phone in any of the several formats it accepts, including MP3 and AAC.
The G450 is expected to be available on Orange in March, for around £150 (€185/$300).