Carl Zeiss tries its hand at iPod-friendly video goggles
Watch TV with your specs
If you're literally looking for new ways to watch videos, then cast your eyes over the Cinemizer specs - goggles that display pictures right before your very eyes.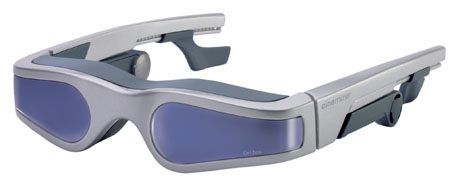 Carl Zeiss' Cinemizer: video on the go
Although they aren't the only video glasses around - manufacturer Myvu has a snazzy pair out too - the Cinemizers have been developed by Carl Zeiss, which is already a well established lens name within the digicam market.
Instead of traditional lenses, the Cinemizer's have an iPod-friendly 640 x 480 resolution LED display for each eye, which your brain combines into a single image to create what Zeiss claimed is equivalent to watching a 45in video display from a distance of 2m.
A USB port lets users connect video content from their iPod, which is docked in a special carry unit. However, if you're a little anti-Apple, then a video input port lets you connect the glasses to other sources.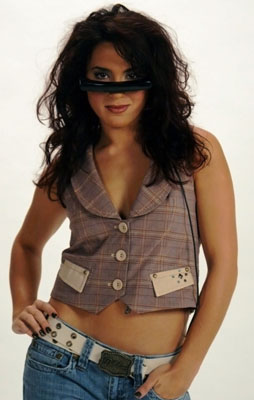 Myvu's rival video specs
The Cinemizer's lenses have a dioptre (dpt) raiting, so that if you wear specs then you can watch video without your own glasses - provided your optical requirements fall between ±3.5dpt. Fold-down arms on either side also provide accompanying audio, making the Cinemizer's look a little like Oakley's O Rokr MP3 sunglasses.
Although the specs wouldn't be ideal for use while driving, walking, cycling or generally doing anything that involves movement, they could be a handy way of watching what you want while the missus hogs the TV, again.
Unfortunately, the Cinemizer's are so far only due to be released in Germany around February or March, for about €370 (£290/$590).
Related Review
• Eye-Theatre video glasses for iPod