The OLPC XO laptop
Is the mean, green thing hacker-friendly?
Up against the Eee PC
Naturally, the XO draws comparisons with Asus' low-cost Eee laptop, which you can also take to the beach, as the illustration below shows: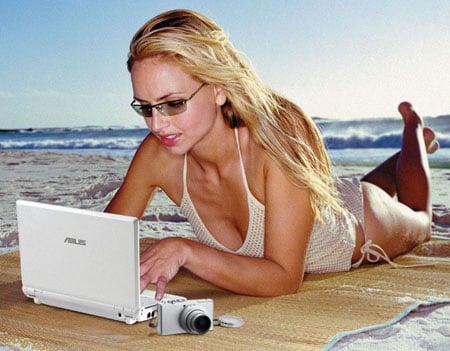 Asus Eee PC and friend
So how do they stack up?
Comparing the XO and Eee in their full-screen modes, the XO's 7.5in screen shows a lot more information than the Eee's 7in screen, between the extra size and slightly smaller, but easily readable fonts.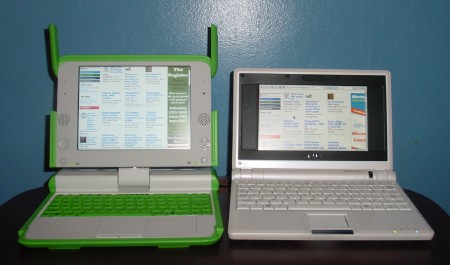 Comparing the XO and Eee browsers
Click for the full picture
Here's another view, giving a comparison of how much of a web page each machine can display: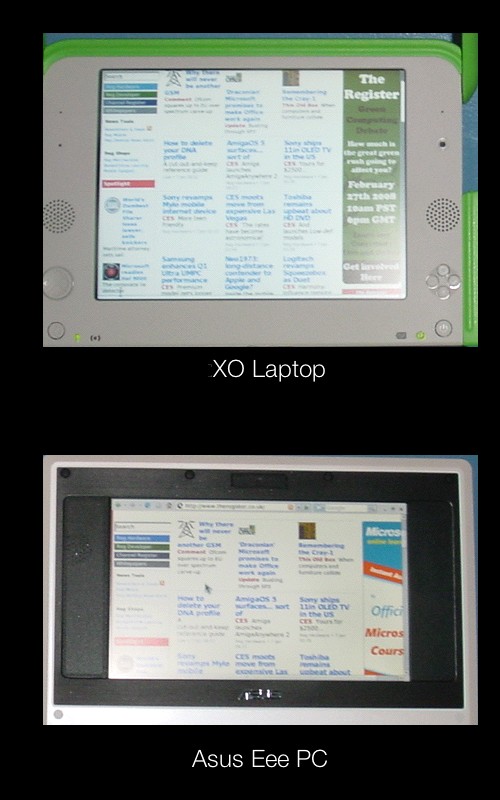 More pixels for browsing on the XO Laptop
Sponsored: How to Process, Wrangle, Analyze and Visualize your Data with Three Complementary Tools