DLO debuts HD-ready iPod dock
Dock and roll?
Philips-owned audio add-ons maker DLO has created a docking station to let Apple fans connect their dockable iPods up to an HD TV.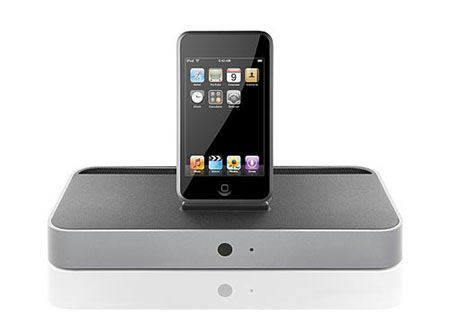 DLO's HomeDock HD: view iPod content on your HD TV
Dubbed HomeDock HD, the minimalist-looking unit not only lets you play all your iPod's musical content through your telly, but it also connects to your HD TV via an HDMI cable for video content, which is upscaled to 1080i or 720p, depending on your set.
However, the dock also has s-video and composite-video connections, god forbid you should still be living with an old, standard-definition TV.
Your iPod's operated though the HomeDock HD's remote control, allowing you to scan through content using the HomeDock's own icon-based interface. DLO claimed the remote works through walls, though we're not convinced this is an essential feature. However, it still lets you display, say, the album covers that accompany your music, should you stay in the same room.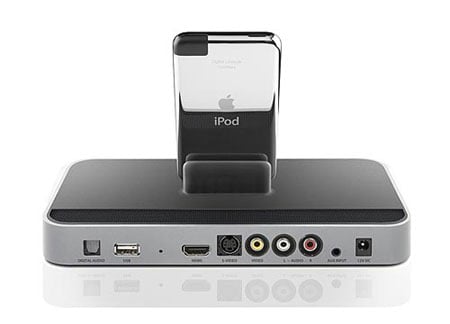 Plenty of ports, including HDMI, USB and digital audio
The HomeDock accepts a whole range of iPod models, including the Touch, Classic and both generations of the Nano. It'll be available in the second quarter of this year for around $250 (£125/€190), but a European release date, likely coming under the Philips brand, or price wasn't been given.
Related Reviews
• DLO TuneStik with Remote FM iPod transmitter
• DLO HomeDock Music Remote wireless iPod dock